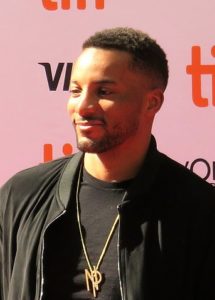 The Toronto Raptors  tied a franchise record for most points in a single game on Friday. The Raptors were playing at the Scotiabank Arena and beat the Washington Wizards 140-111. Ironically, the Wizards were the Raptors opponent when they beat Washington 140-138 on January 13, 2019 to set the franchise record.
In the Raptors win over the Wizards Friday night, seven Toronto players reached double digits in scoring. Norman Powell had 28 points, Terence Davis had 23 points, Marc Gasol had 20 points, OG Anunoby had 18 points, Serge Ibaka had 15 points, Pascal Siakam had 12 points and Kyke Lowry scored 11 points. Ibaka led the Raptors with eight rebounds and Lowry led the Raptors with eight assists as no player on the team had a double double despite scoring 140 points.
This was as close as healthy as the Raptors have been in quite some time. However Raptors fans gasped when Lowry injured his knee in the first half. Apparently Lowry's knee is sore but he claims it will be "OK".
Toronto currently has a record of 27 wins and 14 losses. They are fourth in the Eastern Conference. The Milwaukee Bucks lead the East at 37 wins and six losses, but the Raptors are in striking distance of the Miami Heat, who sit in second at 29 wins and 12 losses. Toronto is comfortably in a playoff spot, regardless. They have a 12.5 game lead over the ninth place Detroit Pistons.