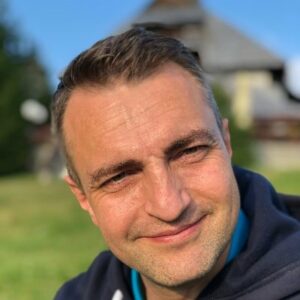 According to Michael Grange of Rogers Sportsnet on Saturday, the Toronto Raptors are to hire Darko Rajakovic of Cacak, Serbia as their new head coach. He becomes the second Serbian to be a head coach in the National Basketball Association. Rajakovic follows Igor Kokoskov of Pancevo, who coached the Phoenix Suns during the 2018-19 season. Interestingly, Kokoskov became the first person born and raised outside North America to be a NBA head coach.
Rajakovic replaces Nick Nurse, who was fired by the Raptors on April 21. Nurse has since been announced as the new head coach of the Philadelphia 76ers.
Even though Rajakovic has never been a head coach in the NBA before, he has plenty of experience as an assistant coach. Rajakovic was with the Oklahoma City Thunder from 2014 to 2019, the Phoenix Suns from 2019 to 2020, and the Memphis Grizzlies the last two years from 2020 to 2022.
Rajakovic also has head coaching experience at the professional level. He was with Espacio Torrelodones of the Spanish EBA League from 2009 to 2012. Rajakovic was then the head coach of the Tulsa 66ers of the NBA Development League from 2012 to 2014. The 66ers are the top farm team of the Oklahoma City Thunder. At the international level. Rajakovic has also been an assistant coach for the Serbian national team.