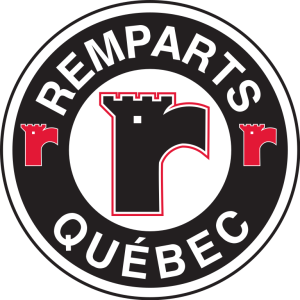 The Quebec Remparts won the opening game of the 2023 Memorial Cup on Friday. They defeated the host team, the Kamloops Blazers, 8-3 at the Sandman Centre in Kamloops, British Columbia. The Remparts are the Quebec Major Junior Hockey League champions of 2023, and were the dominant team as they scored four goals in the second period and three more goals in the third period.
Six Remparts players had a multi-point game. Right winger James Malatesta of Kirkland, Quebec had a hat trick, centre Justin Robidas had three assists, left winger Kassim Gaudet of Victoriaville had two goals, captain and centre Theo Rochette of Donnaconna, Quebec had one goal and one assist for two points, left winger Zachary Bolduc of Trois-Rivieres, Quebec had one goal and one assist for two points, and right-winger Pier-Olivier Roy of Lac-Etchemin, Quebec had two assists. The other Remparts goal scorer was assistant captain and centre Nathan Gaucher of Richelieu, Quebec.
There is no doubt that the Remparts had the edge in goaltending. The shots on goal were relatively even at 33-30 Quebec. However, Dylan Ernst gave up eight goals on 33 shots while in the Kamloops net. On Saturday, the Ontario Hockey League champion Peterborough Petes will play the Seattle Thunderbirds.