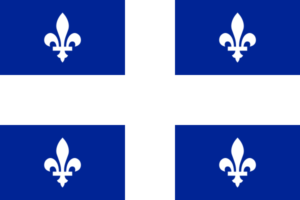 Quebec and Nova Scotia delivered major surprises on Saturday at the 2018 Tim Hortons Brier in Regina, Saskatchewan. In the afternoon draw, Quebec beat Saskatchewan 5-2 and in the evening Nova Scotia beat Alberta 7-6 in 11 ends.
The team from Quebec, skipped by Mike Fournier of the Glenmore Curling Club in Dollard-des-Ormeaux, Quebec, dominated the second half of the game, outscoring Saskatchewan 4-0. Fournier broke a 2-2 tie by stealing two points in the eighth end and one point in the ninth end for the three point victory. This is the first year that Fournier is skipping Quebec. The last five years the Quebec men's curling champion has been Jean-Michel Menard.
Team Saskatchewan may consider having Steve Laycock return to throw fourth stones. Matthew Dunstone struggled at only 65%, and even though Laycock was only at 74%, he has Brier experience throwing the fourth stones. Laycock led Saskatchewan to a third place finish at the 2015 Tim Hortons Brier in Calgary, and even though Dunstone is known for his hitting ability, he has struggled in the past with his draw weight.
In Nova Scotia's win over Alberta, the Alberta skip Brendan Bottcher got off to a terrible start as he allowed Nova Scotia's Jamie Murphy to steal two points in the third end and another in the sixth end en route to the extra end win. With Nova Scotia leading Alberta 5-4 in the eighth end and in a ton of trouble, Murphy made two fantastic draws to pick up his single point.
Alberta and Saskatchewan were both favoured in their respective matches because Bottcher and Laycock were both at the 2017 Canadian Olympic Curling Trials in Ottawa. There is the possibility that Bottcher and Laycock could be burned out after long curling seasons, and that is why Fournier and Murphy, who have curled a lot less this season, were able to capitalize on Saturday.