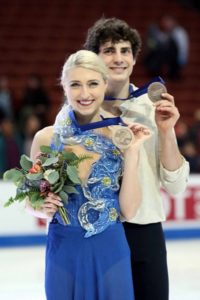 On Wednesday it was reported by the World Health Organization, that there is currently a global pandemic. Due to Coronavirus, there have been 4,749 deaths and 129,158 total cases according to the worldometer.
So far, there have been many international sports events that have either been postponed or cancelled. They include the 2020 World Figure Skating Championships in Montreal, Quebec and the Women's World Hockey Championships in Halifax, Nova Scotia.
Other events include the 2020 World Short Track Speed Skating Championships in Seoul, South Korea, Olympic qualifiers involving Canadians in 3×3 men's basketball and women's boxing. At this time the International Olympic Committee has stated the 2020 Olympic Games in Tokyo will take place as scheduled, however due to the fact Coronavirus has been widespread throughout Asia, there is no doubt that the Olympic Games are in serious jeopardy.
On Wednesday, the Coronavirus hit the National Basketball Association. Rudy Gobert of the Utah Jazz tested positive for the disease. Due to the fact the Jazz played the Toronto Raptors on Monday evening, all Toronto Raptors have to be self-quarantined for two weeks. The NBA has put their season on indefinite hiatus. It would not be at all surprising if the NHL follows suit, as many NBA and NHL franchises share arenas. The NHL is set to make a decision on Thursday.