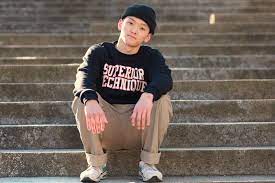 Phil Wizard of Toronto, Ontario won a silver medal on Saturday in a men's breakdancing World Series event from Rio de Janeiro, Brazil. The event is part of the World DanceSport Federation.
Wizard placed behind Dany Dann of France, who won the gold medal, and Shigekix (also known as Shigeyuki Nakarai of Japan) who won the bronze medal. The medalists on the women's side were Ami Yuasa of Japan, who won gold, Liu Qing Yi of China, who won silver, and Ayumi Fukushima of Japan, who won bronze. Fukushima has a Canadian connection, as she got familiar with the sport of breakdancing while studying in Canada.
Currently based in Vancouver, British Columbia, Wizard, (who goes by Philip Kim, as well as B-Boy Phil Wizard), first saw breakdancing when he was 12 years old in 2009. According to redbull.com, he saw N.O.N crew performing in the downtown region of Vancouver, and instantly got inspired. Wizard then did breakdancing research on YouTube to learn more about the sport. He would go on to win four prestigious world events from 2017 to 2019, before winning the 2022 World Men's Breakdancing Championship in Seoul, South Korea. The silver medal for Wizard will give him confidence as he prepares for the 2024 Olympic Games in Paris.