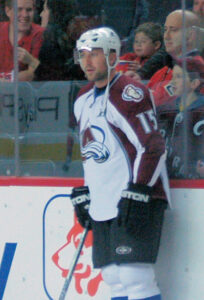 According to the Athletic on Friday, the Florida Panthers have named Andrew Brunette of Sudbury, Ontario as their interim head coach. Brunette takes over from Joel Quenneville, who resigned on Thursday, after meeting with National Hockey League Commissioner Gary Bettman regarding his knowledge of the Chicago Blackhawks sexual assault scandal from 2010. It was determined that Quenneville did not do enough to prioritize Kyle Beach's sexual assault claims even though he maintained his lack of knowledge of the incident from 11 years ago according to David Lao and Twinkle Ghosh of Global News. An independent report claims otherwise, and Quenneville had attended meetings about the incident at the time.
Brunette has spent the last three seasons as the Florida Panthers' assistant coach. When coming to Florida in 2019, Brunette spent seven prior seasons with the Minnesota Wild. From 2012 to 2019, he had the positions of special assistant to the general manager, assistant coach, and director of player personnel.
As a NHL player, Brunette played 16 seasons as a left winger with the Washington Capitals, Nashville Predators, Atlanta Thrashers, Wild, Colorado Avalanche and Chicago Blackhawks. He had 268 goals and 465 assists for 733 points in 1110 games. Brunette's finest season was with the Avalanche in 2006-07 when he had 27 goals and 56 assists for 83 points.
The coaching change in Florida comes at a time when the Panthers lead the NHL with 17 points. Florida is definitely a Stanley Cup contender in 2021-22.