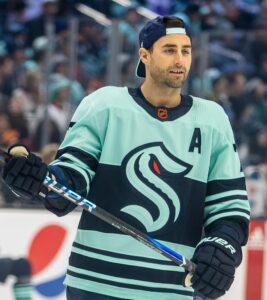 According to Josh Pringle of CTV News Ottawa, the Canadian capital city of Ottawa, Ontario has been named the host city of the 2025 International Ice Hockey Federation World Junior Hockey Men's Championships. The tournament is for players under 20 years of age.
This will be the 49th World Junior Hockey Championship, and the 17th time it will be hosted in Canada. Ottawa previously hosted the World Juniors in 2009. That year Canada won the gold medal, Sweden won the silver medal, and Russia won the bronze medal.
At the 2009 World Junior Hockey Championships, there was a dramatic semifinal game between Canada and Russia. Jordan Eberle of Regina, Saskatchewan, who now plays for the Seattle Kraken, scored the game-tying goal with five seconds left in the third period, and got the game-winning goal 10 minutes into overtime in a 6-5 Canada win. Eberle actually registered the hat trick as he scored a power-play goal at 16:40 of the second period. In the gold medal game, Canada spanked Sweden 5-1.
The main facility used for the 2025 World Juniors will be the Canadian Tire Centre, the host venue of the Ottawa Senators of the National Hockey League. Games will also take place at Toronto Dominion Place, which hosts the Ottawa 67's of the Ontario Hockey League. Canada won their 20th World Junior Hockey Championship last year in Halifax. The 2024 World Junior Hockey Championship will be in Gothenburg, Sweden.