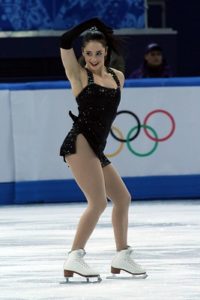 Kaetlyn Osmond of Marysville, Newfoundland has won Canada's 27th medal at the 2018 Olympic Winter Games in Pyeongchang. On Thursday evening in Canada (Friday in Pyeongchang), Osmond won the bronze medal in women's figure skating.
Osmond posted a score of 231.02 points, She beat Satoko Miyahara of Japan by 8.64 points to reach the Olympic podium. The Olympic Athletes from Russia won gold and silver. European champion Alina Zagitova won the gold medal and reigning world champion Evgenia Medvedeva won the silver medal. Zagitova became the first athlete from the Olympic Athletes from Russia to win Olympic gold at the 2018 Olympic Winter Games in Pyeongchang.
Osmond meanwhile double footed a jump attempt in the long program, but had enough to hold off a strong surge from Miyahara, who skated phenomenally.
The fact that Osmond was able to get to the podium was impressive. In the 2014-15 figure skating season, Osmond broke her leg which forced her to miss the full figure skating season. Osmond got healthy, regrouped and had an outstanding 2016-17 season where she won the Canadian National Figure Skating Championship in Ottawa, Ontario, and finished second at Skate Canada, the Cup of China and the World Figure Skating Championships. In the fall, Osmond won her second Skate Canada title when she won in Regina.