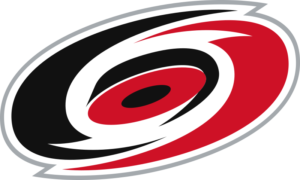 Tuesday was a memorable day for Zamboni driver David Ayres of Whitby, Ontario. He was given his own day (David Ayres Day) by the state of North Carolina after he made hockey history on Saturday night. According to Ben Cousins of CTV News, Ayres became the oldest goaltender to win his National Hockey League debut as the Carolina Hurricanes defeated the Toronto Maple Leafs 6-3 at the Scotiabank Arena in Toronto, Ontario.
After Hurricanes goaltenders James Reimer of Morweena, Manitoba and Petr Mrazek of Ostrava, Czech Republic were forced to leave their game against the Toronto Maple Leafs due to injury, it was Ayres who was called upon to be the Hurricanes emergency goaltender. Employed as the operations manager at Ricoh Coliseum in Toronto (home of the Toronto Marlies of the American Hockey League), Ayres came in between the pipes with the Hurricanes leading 3-1.
Over the next 28 minutes and 41 seconds, Ayres made eight saves on 10 shot attempts. Shortly after coming into the game, the Hurricanes went up 4-1. The Maple Leafs scored two second period goals on Ayres to pull within one. Then Carolina scored both of the third period goals to win 6-3.
In Tuesday's game for the Hurricanes against the Dallas Stars in Raleigh, Ayres signed autographs, and helped open the game by turning a crank as the game's "siren sounder". The Hurricanes franchise also sold Hurricanes jerseys with Ayres's name on the back. The proceeds made from the jerseys went to the National Kidney Foundation, as according to Cousins, Ayres had a kidney transplant in 2004.