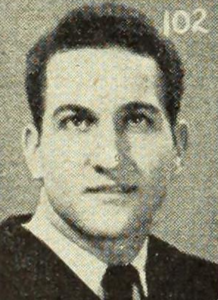 According to the Canadian Press on Monday, former Toronto Argonauts kicker Nick Volpe of Toronto, Ontario passed away on Saturday at the age of 95. Volpe played for the Argonauts from 1949 to 1952, and was famous for being the Grey Cup Most Valuable Player in 1950.
The 1950 Grey Cup was famously termed the "Mud Bowl." Prior to the start of the game, there was heavy snow. Equipment was used to clear the snow, but in the process, the turf ended up in bad shape. Then the snow turned to rain, which made the conditions extremely slippery at Toronto's Varsity Stadium.
In the Grey Cup 71 years ago, Volpe kicked two second quarter field goals from 21 and 23 yards. Usually these field goals are chip shots for kickers, but obviously the voters for the Grey Cup MVP recognized the weather challenges Volpe faced in kicking field goals on this day.
The Argonauts went on to beat the Winnipeg Blue Bombers 13-0 in the last shutout ever recorded in Grey Cup history. Overall, there have been six shutouts in Grey Cup history.
Volpe was also the Canadian scouting director for the Toronto Argonauts, and the Argonauts consultant for football operations. From 1972 to 1987, Volpe was an isolation director for CTV football broadcasts. In 2012, Volpe was inducted into the University of Toronto Hall of Fame. Prior to Volpe's CFL career, he won the Yates Cup with the Varsity Blues in 1948. Toronto beat Western 18-7.