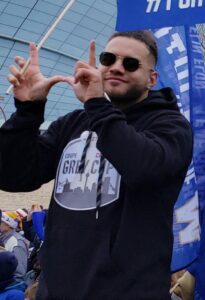 The first week of the 2023 Canadian Football League season is complete and two Winnipeg natives for the Winnipeg Blue Bombers were instrumental in their Friday night win. Nic Demski had six catches for 113 yards and one touchdown, and Brady Oliveira had 22 rushes for 106 yards and one touchdown, along with two catches for 66 yards, as the Blue Bombers defeated the Hamilton Tiger-Cats 42-31 from Investors Group Field in Winnipeg, Manitoba.
Demski's touchdown came with seven minutes and 17 seconds left in the first quarter to open the scoring and give the Blue Bombers a 7-0 lead. His major score was a 17-yard catch from Zach Collaros. Oliveira's touchdown was a three-yard run at the end of the third quarter which put the Blue Bombers up 39-17 at the time.
Oliveira's 172 total yards were a career high. Oliveira's previous high for total yards was 167 yards in the Blue Bombers's 28-20 win over the British Columbia Lions in the Western Final on November 13, 2022. Oliveira had 130 yards rushing and 37 yards receiving. Oliveira's previous high for total yards in the regular season came on August 5, 2021 in a 19-6 Blue Bombers win over the Tiger-Cats. Oliveira had 147 total yards as he had 126 yards rushing and 21 yards receiving. Like this season, the Blue Bombers played the Tiger-Cats in their season opener.