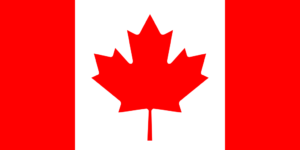 Nate Riech of Victoria, British Columbia won the gold medal for Canada in the men's 1500 metres on Saturday at the 2020 Paralympic Games in Tokyo in 2021. Riech, who suffered a brain injury which led to partial paralysis as a child after being hit in the head with a golf ball, posted a winning time of 3:58.92 for Canada's fifth gold medal and 21st medal overall.
Riech earned a medal in the men's 1500 metres T38 classification by 7.03 seconds. Redouane Hennouni-Bouzidi of France was in fourth place with a time of 4:05.95. Abdelkrim Krai of Algeria won the silver medal with a time of 4:03.07. Deon Kenzie of Australia won the bronze medal with a time of 4:03.76.
Riech also has the world record in the men's 1500 metres in the T38 classification. That was set at the 2021 Portland Track Festival in May of 2021 as Riech had a time of 3:47.89.
Canada has now won 21 Paralympic medals. They have five gold medals, 10 silver medals and six bronze medals. That is good enough for 19th place in the overall medal standings.
Meanwhile in other Canadian Paralympic medal news, Brent Lakatos of Dorval, Quebec has been announced as the flag bearer for Canada in the closing ceremonies. Lakatos won four silver medals for Canada in the men's 100 metres, 400 metres, 800 metres and 1500 metres in men's wheelchair racing.