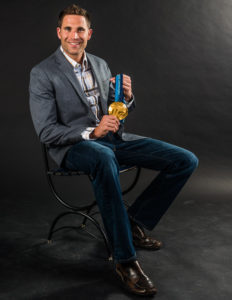 Kaitlyn Lawes and John Morris of Winnipeg, Manitoba are tied for first place in mixed doubles curling at the 2018 Olympic Winter Games in Pyeongchang. On Thursday, Lawes and Morris were dominant in their respective matches as they defeated China 10-4 and Finland 8-2.
Team Canada is currently in a four-way tie for first place with Norway, the Olympic Athletes from Russia and Switzerland. All teams have a record of three wins and one loss.
However it should be noted that Team Canada has a record of zero wins and one loss in the games played amongst the teams tied for first. They have not yet played the Olympic Athletes from Russia or Switzerland and lost to Norway in the opening draw.
With the two recent wins (both Thursday evening in Canada/Friday in Pyeongchang), Morris and Lawes put separation between themselves and South Korea, which is currently in fifth place at 2-2. Team Canada's three more round robin games are Friday at 5pm MT against Switzerland, Saturday at 4 am MT against the Olympic Athletes of Russia and then Saturday at 5pm MT against South Korea.
The semi-finals then take place Sunday evening at 5 pm MT and Monday morning at 4 am MT. The bronze medal game is Monday evening at 5 pm MT and the gold medal game is Tuesday at 4 am MT.