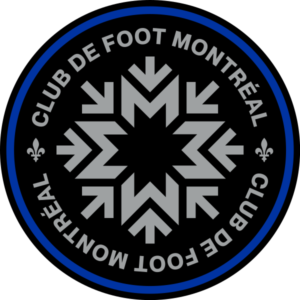 According to Jeff Carlisle of ESPN on Thursday, the Montreal soccer team in Major League Soccer is about to change the name of their franchise. Montreal, which was formerly known as the Montreal Impact, will now be known as the Club de Foot Montreal.
Montreal's soccer team has been the Impact since 1992. Initially, they were part of the American Professional Soccer League, the A-League, the North American Soccer League, and the United Soccer League, before joining Major League Soccer in 2012. Since joining the MLS nine years ago, the Impact have had a record of 103 wins, 134 losses, and 58 draws.
Four times the Impact made the MLS postseason–in 2013, 2015, 2016, and 2020. In 2016, the Impact reached all the way to the Eastern Conference Final, before losing to Toronto FC 7-5 on aggregate. In the 2016 postseason, they defeated D.C. United 4-2 in the knockout round, and the New York Red Bulls 3-1 in the Eastern Conference semifinal on aggregate. The Impact's only other playoff win came in 2015, when they beat Toronto FC 3-0 in the knockout round before losing 4-3 to the Columbus Crew in the Eastern Conference semifinal on aggregate.
In 2020, the Impact finished the regular season in ninth place in the Eastern Conference with a record of eight wins, 13 losses, and two draws for 26 points. That was good enough to get to the play-in-round, where they lost 2-1 to the New England Revolution.
The Montreal Impact are the third notable sports team in Montreal to change its name. The Montreal Alouettes of the Canadian Football League were briefly known as the Montreal Concordes from 1982 to 1985 before returning to the Alouettes' name in 1986. Then more recently, McGill University in Montreal changed its name from the Redmen to the Redbirds.