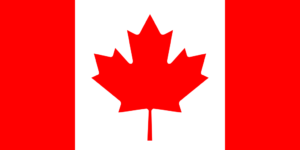 Sophiane Methot of La Prairie, Quebec won the bronze medal in the women's individual trampoline at the 2017 World Trampoline Championships in Sofia, Bulgaria on Sunday. Methot becomes the third Canadian woman to win an individual medal in women's trampoline at the World Trampoline Championships. She follows two-time Olympic gold medalist Rosannagh MacLennan of King, Ontario and Karen Cockburn of Toronto, Ontario.
Methot posted a score of 55.49 points. Tatsiana Piatrenia of Belarus won the gold medal with a score of 56.075 points. Ayano Kishi of Japan won the silver medal with 55.74 points. Methot reached the podium by 0.625 points over Lea Labrousse of France.
In the past MacLennan has won five medals in the individual competition at the World Trampoline Championships. She won a gold medal at the 2013 World Trampoline Championship in Sofia, Bulgaria, silver at the 2011 World Trampoline Championship in Birmingham, Great Britain and 2014 World Trampoline Championship in Daytona Beach, Florida, and a bronze medal at the 2007 World Trampoline Championship in Quebec City, Quebec and the 2010 World Trampoline Championship in Metz, France. Cockburn won gold at the 2003 World Trampoline Championship in Hanover, Germany and a bronze at the 2009 World Trampoline Championship in St. Petersburg, Russia.
The bronze medal for Methot will give her confidence as she prepares for the 2020 Olympic Games in Tokyo. In the men's individual trampoline competition in Sofia this past weekend, Lei Gao of China won gold, Dmitrii Ushakov of Russia won silver and Dong Dong of China won bronze.