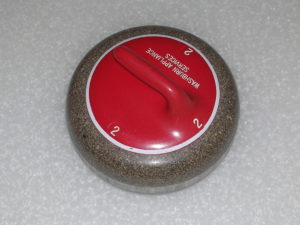 The 2021 Canadian Olympic Curling Trials from Saskatoon, Saskatchewan begins on Saturday, and Team Dunstone, the only team in the field based in Saskatchewan, has had to make a lineup change. That is because the Team Dunstone third, Braeden Moskowy of Regina, Saskatchewan, has had to withdraw because of personal reasons according to the Saskatoon StarPhoenix. As a result, mixed doubles specialist Colton Lott of Winnipeg Beach, Manitoba will replace Moskowy at the third position.
The change now means there are two curlers from Manitoba and two curlers from Saskatchewan on the Dunstone team. Dunstone himself is from Winnipeg, Manitoba, while team second Kirk Muyres and lead Dustin Kidby are from Regina, Saskatchewan.
The fact that Moskowy is not on the Dunstone team this week is not a gigantic surprise. That is because he was not on the team for the Boost National in Chestermere, Alberta earlier this month.
Both Muyres and Lott have a mixed doubles background. Muyres and Laura Walker of Edmonton, Alberta won the bronze medal at the 2018 World Mixed Doubles Curling Championship in Ostersund, Sweden. Lott meanwhile won two silver medals at the Canadian Mixed Doubles Curling Championship with his fiancee, Kadriana Sahaidak of Selkirk, Manitoba.
Dunstone has represented Saskatchewan at the 2018, 2020, and 2021 Tim Hortons Briers. He finished in third place in 2020 and 2021.