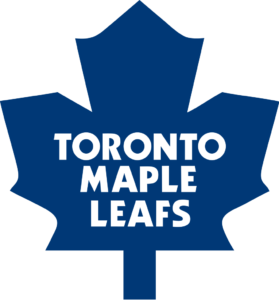 The Toronto Maple Leafs have signed centre Noah Gregor of Beaumont, Alberta to a one-year deal worth $775,000 according to Rogers Sportsnet on Tuesday. The Maple Leafs are Gregor's second National Hockey League franchise as he played the last four seasons with the San Jose Sharks. The signing came a day before the Maple Leafs's regular season home opener of the 2023-24 NHL season, a 6-5 Maple Leafs shootout win over the Montreal Canadiens at the Scotiabank Arena in Toronto, Ontario.
In 2022-23 with the Sharks, Gregor had 10 goals and seven assists for 17 points in 57 games. He was a -9 with 32 penalty minutes, one game-winning goal, one shorthanded point, seven faceoff wins, 34 blocked shots, 97 hits, 25 takeaways and 10 giveaways. Gregor's game-winning goal came on March 28 in a 3-0 Sharks win over the Winnipeg Jets. It came at 9:51 of the first period from Jacob Peterson and Fabian Zetterlund. Gregor also had a hat trick in a 7-2 Sharks win over the Arizona Coyotes on April 1.
On Wednesday, Gregor in fact scored the Maple Leafs's first goal of the season. It came from John Klingberg at 7:46 of the second period. At the time, the Maple Leafs were trailing the Canadiens 2-1. Gregor had one goal on four shots with two blocked shots and two hits.