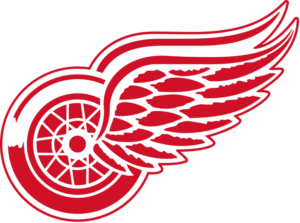 Anthony Mantha of Longueuil, Quebec recorded his first career National Hockey League hat trick on Sunday as the Detroit Red Wings beat the Boston Bruins 6-3 in an original six matchup from Little Caesars Arena in Detroit, Michigan. Despite missing the Stanley Cup playoffs, the Red Wings are red hot as of late as they have a five game winning streak.
In the Red Wings win over the Bruins, Mantha scored his first two goals in the first period. He opened the scoring at 10:26 of the first period from Tyler Bertuzzi of Sudbury, Ontario and Dylan Larkin, and then put the Red Wings up 2-0 with one second left in the first period from Niklas Kronwall and Bertuzzi on the power play.
Then after the Bruins went up 3-2 in the second period, Mantha tied the game at three goals apiece from Andreas Athanasiou of London, Ontario and Bertuzzi at 1:17 of the final stanza. Mantha's third period marker was once again on the power play.
It was a fantastic game for Mantha, who had a five point night as he also had two assists, eight shots on goal and was a +2. Bertuzzi finished the game with three assists and Athanasiou had two assists.
On the season, Mantha has 22 goals and 23 assists for 45 points in 64 games. He is a -7 with 28 penalty minutes, 12 power play points, one game winning goal, 185 shots on goal, 21 faceoff wins (a career high), 21 blocked shots, 64 hits, a career high 37 takeaways and 60 giveaways.