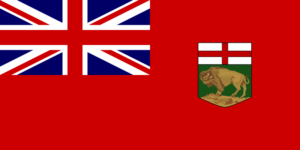 Manitoba will be well represented in the Championship Pool at the 2021 Scotties Tournament of Hearts in Calgary, Alberta over the next two days of competition. Of the eight teams that have advanced to the second round, four teams are from Manitoba. The teams are skipped by defending champion Kerri Einarson of Gimli (the 2019 Scotties Tournament of Hearts champion), Jennifer Jones of Winnipeg (the 2014 Olympic gold medalist, the six-time Scotties Tournament of Hearts champion, and two-time world champion), Chelsea Carey of Winnipeg (two-time Scotties champion), and Beth Peterson of Winnipeg.
Einarson, who is representing Team Canada as the defending champion, finished in second place in Pool A with a record of seven wins and one loss. Their only defeat in Pool A play came on Thursday afternoon, where they were beaten 7-4 to Team Ontario. The Ontario team skipped by Rachel Homan of Ottawa finished in first place with an identical record of seven wins and one loss.
Jones is representing Manitoba as the Manitoba Scotties finalist of 2020. In Pool B action, Manitoba finished in second place with a record of six wins and two losses. The only team ahead of Jones in Pool B, was Team Saskatchewan (6-2).
Meanwhile, the other two Manitoba teams in the final eight, are each wildcard teams. Carey and Peterson both had pool records of five wins and three losses. The other two teams in the final eight are Alberta (5-3), and Quebec (6-2).