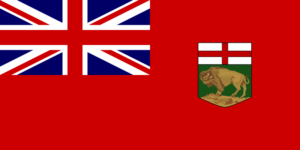 There will be two teams from Manitoba in the final of the 2018 Scotties Tournament of Hearts from Penticton, British Columbia on Sunday evening. Reigning Canadian Olympic gold medalist Jennifer Jones of Winnipeg takes on Kerri Einarson of East St. Paul.
On Saturday, Jones advanced to the final by beating Einarson 9-7 in the 1-2 game. It was revenge for Jones, who lost to Einarson for the first time in 18 meetings on Wednesday in Pool A action by a score of 9-4. It was a tough Wednesday for Jones, who also lost 9-5 to Tracy Fleury of Northern Ontario. Since losing to Einarson on Wednesday however, Jones has put together an impressive streak of five straight wins, including a perfect record of 4-0 in the Championship Round.
Two players on the Jones team are trying to make curling history on Sunday. Jennifer Jones, and her second Jill Officer, will tie Colleen Jones for the most Canadian Women's Curling titles all-time with six with a win over Einarson.
However one thing Einarson has been doing a lot as of late is scoring. In addition to her seven points on Saturday night in the 1-2 game, Einarson scored 12 points against Mary-Anne Arsenault of Nova Scotia on Sunday in the semi-final game. The turning point came in the fifth end when Einarson scored four points. With her final stone and facing two Einarson stones, Arsenault had a hog line violation and then Einarson was able to split her guard and shooting rock into the house for an additional two points.
However one thing Einarson cannot do and again tonight and that is give up nine points. Einarson beat Arsenault by three points, 12-9, but needs to tighten up defensively to come back and beat one of the most dominant curling teams of all-time.