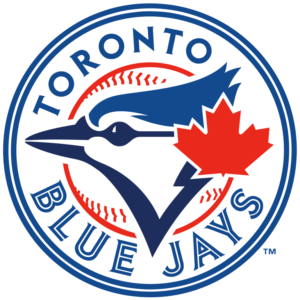 Elvis Luciano made Toronto Blue Jays history on Sunday. At only the age of 19, the native of Boca Chica, Dominican Republic, became the youngest Blue Jays pitcher all-time to get the win in a regular season Major League Baseball game. Luciano pitched one third of an inning to close out the top of the 11th inning as the Blue Jays came from behind to beat the Oakland Athletics 5-4 at Rogers Centre in Toronto, Ontario. Luciano was also the first Major League Baseball pitcher born in the 2000's to get a win.
Luciano came into the game with the Athletics having the bases loaded and leading 3-1. He then hit Athletics third baseman Matt Chapman, which scored Josh Phegley to put Oakland up 4-1. Then Luciano got Khris Davis to fly out to center field to close out the inning. Then in the bottom of the 11th, the Blue Jays scored four runs to win the game 5-4. The catalysts in the terrific comeback were Brandon Drury, who hit a three run home run to tie the game at four and Justin Smoak, who had a game winning run batted in with a single that scored Freddy Galvis.
After the Blue Jays had a record of zero wins and seven losses against the Athletics in 2017, they are a perfect 6-0 against Oakland in 2019. The 5-4 Blue Jays win on Sunday was part of a three game sweep that saw Toronto beat Oakland 4-2 on Friday and 7-1 on Saturday.
Toronto currently has a record of 14 wins and 14 losses. They are two and a half games back of the Seattle Mariners in the American League wildcard.