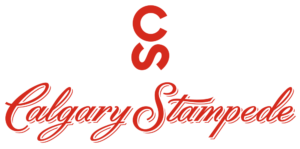 Lonnie West of Cadogan, Alberta has won Performance Six of the 2021 Calgary Stampede. On Wednesday, West tied with Josh Frost of Randlett, Utah, as both cowboys posted scores of 85.5 points.
This was a strong rebound for West, as he was bucked off by his bull, Home Grown on Tuesday, and did not register a score. West is now in fourth place in the Pool B Standings with $5,000. He is tied with Jared Parsonage of Maple Creek, Saskatchewan.
On Tuesday, Parsonage posted a score of 83.5 points on the bull Walk Away. He also tied Frost for the most points to begin Pool B action.
Frost and Dakota Buttar of Kindersley, Saskatchewan are the only bull riders to record the highest score during a single day of action during the Calgary Stampede. Buttar had a score of 90 points on Timber Jam on Friday, and then a score of 89.5 points on State Law on Saturday.
According to Ted Stovin of PBR Canada, Lonnie West is trying to follow in the footsteps of his father Kevin, who won the Calgary Stampede's bull riding competition in 1989. Kevin West, who also hails from Cadogan, was the only Canadian cowboy to win one of the six $50,000 bonuses in 1989.