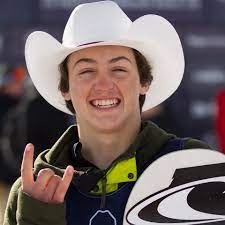 Liam Brearley of Gravenhurst, Ontario won a silver medal for Canada in a men's slopestyle snowboarding World Cup event in Silvaplana, Switzerland on Sunday. For Brearley, it was his second career World Cup medal as he previously won the bronze medal at a World Cup in Calgary, Alberta on February 16, 2020.
Brearley had 89 points in the World Cup in Silvaplana. Marcus Kleveland of Norway won the gold medal with 96 points and Chris Corning of the United States won the bronze medal with 83.25 points. Brearley reached the podium by 6.25 points over fellow Canadian Francis Jobin of Quebec City, Quebec, who was in fourth place, with a score of 82.75 points.
Brearley is the second Canadian snowboarder this season to reach the podium in a World Cup men's snowboarding event. Two-time Canadian Olympic bronze medalist Mark McMorris of Regina, Saskatchewan finished in third place at a World Cup in Aspen, Colorado on March 20. McMorris won the bronze medals for Canada in men's slopestyle snowboarding at the 2014 Olympic Winter Games in Sochi, and again at the 2018 Olympic Winter Games in Pyeongchang.
With the bronze medal, Brearley finished in second place in the World Cup men's slopestyle standings with 116 points. Kleveland won the World Cup title with 260 points. The silver medal for Brearley will give him confidence as he prepares for the 2022 Olympic Winter Games in Beijing.