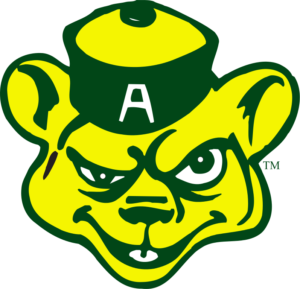 The most successful university hockey coach in Canadian history passed away on Sunday. Clare Drake of Yorkton, Saskatchewan, who won 697 games with the University of Alberta Golden Bears (a Canadian university record), from 1958 to 1989, died at the age of 89. 
In his 28 seasons with the Golden Bears (took two leave of absences to coach the Edmonton Oilers of the World Hockey Association in 1975-76, and the Canadian Men's Olympic hockey team at the 1980 Olympic Winter Games in Lake Placid), Drake won six Canadian Interuniversity Athletic Union titles (1964, 1968, 1975, 1978, 1979 and 1986). He also was the CIAU coach of the year in 1975 and 1988.
Drake might be most remembered for the 1967-68 CIAU season. That year he coached the Golden Bears to a Vanier Cup title as the Golden Bears beat the McMaster Marauders 10-9 to win the Canadian national university football championship in Toronto. Then in 1968, Drake coached the Golden Bears to a University Cup title with a 5-4 win over the Loyola Warriors in Montreal to win the Canadian national university men's hockey championship.
In addition to being the head coach of the Oilers in the WHA, Drake was an assistant coach for the Winnipeg Jets in 1989-90 and the Dallas Stars in 2000-01. On the international stage, Drake was the head coach for Canada when they won the gold medal at the 1981 Winter Universiade in Jaca, Spain and the 1984 Spengler Cup in Davos, Switzerland.
Drake's national accolades are significant as well. He was inducted into the Alberta Sports Hall of Fame in 1980, Canada's Sports Hall of Fame in 1989, the Order of Canada in 2013 and the Hockey Hall of Fame in 2017.