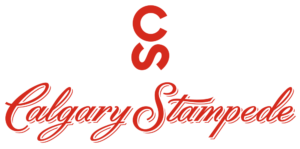 Brendan Laye of Consort, Alberta is in second place in the Pool B standings in the steer wrestling event at the 2018 Calgary Stampede.Laye had a time of 4.3 seconds on Tuesday and only trailed Matt Reeves of Cross Plains, Texas, who posted a winning time of 4.3 seconds.
Laye finished in the top three by 0.6 seconds. Dakota Eldridge of Elko, Nevada finished in third place with a time of 4.7 seconds and Tanner Milan of Cochrane, Alberta was in fourth place with a time of 5.1 seconds.
Two other Canadians finished in third place on Tuesday. Jared Parsonage of Maple Creek, Saskatchewan finished in third place in the bull riding. Parsonage on the bull Magic Show, posted a score of 81.5 points. Derek Kolbaba of Walla Walla, Washington had the top score of 86.5 points and J.B. Mauney of Statesville, North Carolina was in second with 85.5 points. Parsonage reached the top three by three points over Sage Kimzey of Strong City, Oklahoma, who had 78.5 points.
In ladies barrel racing, Carman Pozzobon of Savona, British Columbia had the third fastest time of 17.38 seconds. Callahan Crossley of Hermiston, Oregon had the fastest time of 17.22 seconds. Hailey Kinsel of Cotulla, Texas was in second with 17.35 seconds. Pozzobon reached the podium by 0.12 seconds over Nellie Miller of Cottonwood, California.
Finally in the chuckwagon racing, Jason Glass of High River, Alberta had the fastest time on Tuesday. His time of 1:14.30 was 0.39 seconds faster than Vern Nolin,