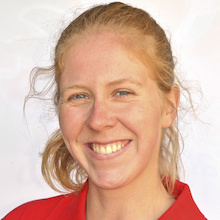 Laurence Vincent-Lapointe of Trois-Rivieres, Quebec has won Canada's 16th medal at the 2020 Olympic Games in 2021. On Wednesday, Vincent-Lapointe placed second in the women's C1-200 metre race.
Vincent-Lapointe, who has won a remarkable 11 world championship gold medals, is now an Olympic silver medalist. One must realize that Vincent-Lapointe has been racing and winning gold medals at the World Canoeing Championship since 2010 when the world championship was in  Poznan, Poland, but this was the first time Vincent-Lapointe has had a chance to compete at the Olympic Games. That is because the two disciplines she has dominated in have not been part of the Olympic program until now.
Vincent-Lapointe also competes in the women's C2-500 metres, with Katie Vincent of Mississauga, Ontario. It should be noted that Vincent-Lapointe and Vincent are not related despite their similar last names.
In the women's C1-200, Vincent-Lapointe had a second-place time of 46.786 seconds. Nevin Harrison of the United States won the gold medal with a time of 45.932 seconds. Liudmyla Luzan of Ukraine won the bronze medal with 47.034 seconds. Vincent-Lapointe reached the podium by 0.33 seconds over Dorota Borowska of Poland, who had a fourth-place time of 47.116 seconds.
Team Canada now has 16 medals (four gold medals, five silver medals and seven bronze medals). They are 13th overall in total medals.