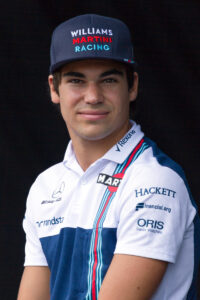 According to the Associated Press on Sunday, Lance Stroll of Montreal, Quebec recorded his third career Formula One podium finish. At the Sakhir Grand Prix in Bahrain, Stroll placed third, behind winner Sergio Perez of Mexico, and second-place finisher Esteban Ocon of France.
The biggest news from the Sakhir Grand Prix came last week when it was reported that world champion Lewis Hamilton of Great Britain could not compete because he was diagnosed with coronavirus. George Russell of Great Britain moved from Williams to Mercedes, and into Hamilton's car.
Stroll had a third-place time of one hour, 31 minutes, 26.983 seconds. He reached the podium by 0.711 seconds over Carlos Sainz Jr. of Spain. Perez's winning time was one hour, 31 minutes, 15.114 seconds. Ocon's second-place time was one hour, 31 minutes, 25.632 seconds. Stroll and Perez both drive for Racing Point.
With the third place finish, Stroll is now in 10th place in the World Drivers' Championship standings with 74 points. With one race to go this season, (December 13 in Abu Dhabi, United Arab Emirates), Hamilton has already won the overall standings with 332 points.
This was the second time this season that Stroll reached the podium. He previously finished third at the Italian Grand Prix on September 6. Stroll's other podium finish came on June 25, 2017, in Azerbaijan.