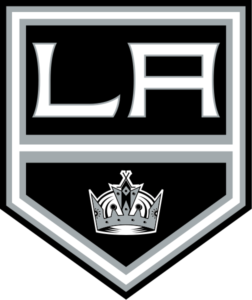 According to Elliotte Friedman of Rogers Sportsnet on Monday, the Los Angeles Kings signed center Andreas Athanasiou of Woodbridge, Ontario, to a one-year contract worth $1.2 million. The Kings become the third National Hockey League team Athanasiou has played for. In addition to the Oilers, he has played for the Detroit Red Wings.
Last season in Edmonton and Detroit, Athanasiou played 55 games, and had 11 goals and 15 assists for 26 points. However, the one statistic that stands out is plus/minus. Last year, Athanasiou was a -46. The Kings will be hoping that Athanasiou has a bounce-back year defensively. Also last season, Athanasiou had 30 penalty minutes, seven power-play points, two game-winning goals, 129 shots on goal, 43 faceoff wins, 24 blocked shots, 36 hits, 15 takeaways, and 31 giveaways.
Both of Athanasiou's game-winning goals were the Red Wings. He scored his first game-winning goal of the season in a 3-1 Red Wings upset win over the Boston Bruins on February 9, and then his second game-winning goal of the season in a 4-3 Red Wings over the Montreal Canadiens on February 18, nine days later. In both of the games where Athanasiou had the game-winning goal, he scored twice. In the Stanley Cup Playoff qualifier, Athanasiou did not record a point for the Oilers in four games, and was a -2.