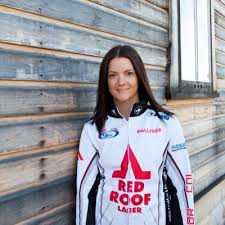 Kerri Einarson of Gimli, Manitoba has won her first game of the 2021 Scotties Tournament of Hearts in Calgary, Alberta. In representing Team Canada for the first time, Einarson's team defeated Manitoba's Mackenzie Zacharias of Altona, Manitoba 7-3.
This is the first time that Einarson is representing Team Canada. Last year in Moose Jaw, Saskatchewan she won the Scotties Tournament of Hearts by representing Manitoba. She defeated Rachel Homan's Ontario rink 8-7 in the final.
In the most interesting match of the evening, Northern Ontario defeated the Northwest Territories 8-7. The game went to the final end before Krysta Burns of Sudbury, Ontario got the game-winning point. Burns is replacing Krista McCarville of Northern Ontario this year. McCarville was supposed to represent Northern Ontario, but decided to opt-out of the Calgary bubble due to coronavirus reasons.
In other action from Friday, Alberta defeated Nova Scotia 10-5, and Beth Peterson's wildcard team out of Winnipeg defeated the Yukon 10-2. The only team not from Pool A on Friday to play was three-time Scotties champion Rachel Homan of Ottawa, Ontario. She will play her first game of the 2021 Scotties Tournament of Hearts on Saturday afternoon against Peterson.
The biggest game in Pool A will be between Einarson and Homan. That will take place on Thursday afternoon.