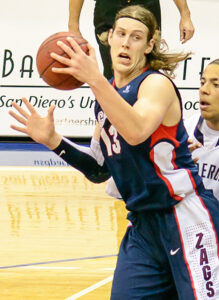 Kelly Olynyk of Toronto, Ontario signed a three-year contract worth $37 million according to Coty Davis of SB Nation on Monday. The Pistons become Olynyk's fourth National Basketball Association team he has played for. He has previously played with the Boston Celtics, Miami Heat, and Houston Rockets.
In 2020-21, Olynyk shared his time with the Heat and Rockets. In 62 games, he averaged 13.5 points per game, seven rebounds per game, 2.9 assists per game, 1.1 steals per game, 0.6 blocks per game, a .484 field goal percentage, a .342 three-point percentage, and a .829 free throw percentage. In 2020-21, Olynyk set career-highs in points per game, rebounds per game, assists per game, and  blocks per game.
Olynyk has versatility to his game, as he can play either center or power forward. Speaking of power forward, the Pistons have also signed a second Canadian in Trey Lyles of Saskatoon, Saskatchewan from the San Antonio Spurs. In addition to the Spurs, Lyles has previously played for the Denver Nuggets and Utah Jazz.
Meanwhile, a third Canadian player has switched teams in free agency. Tristan Thompson has joined the Sacramento Kings from the Boston Celtics. A power forward from Toronto, Thompson spent his first nine seasons with the Cleveland Cavaliers. In 2016, he won the NBA Finals with Cleveland.