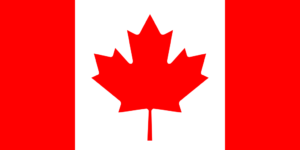 Haya Jumaa of Mississauga, Ontario won the bronze medal in a Karate Premier League event in Berlin, Germany this past weekend. It was the fourth time in Jumaa's career that she earned a medal at a Karate Premier League event.
Jumaa, who competes in the women's 61 kilogram division, competed in pool two. She won her first match by a score of 5-3 over Sara Elwart of Poland. Jumaa then improved to two wins and zero losses with a 2-0 win over Ivet Goranova of Bulgaria. She then moved down to the repechage after a narrow defeat to Leila Heurtault of France.
In the repechage, Jumaa came away with three victories to place third overall. She beat Cristina Ferrer Garcia of Spain 1-0, Stephani De Lima of Brazil 5-0 and Giana Lotfy of Egypt 1-0. Alexandra Grande of Peru won gold, Heurtault won silver, while Gwendoline Philippe shared the bronze medal with Jumaa.
Prior to this weekend's bronze medal, Jumaa had won three medals at a Karate Premier League event. She placed third in Paris on January 27, 2017, second in Rotterdam, Netherlands on St. Patrick's Day, 2017 and second in Halle, Germany on September 8, 2017.
Karate will be making its Olympic debut at the 2020 Olympic Games in Tokyo. Women will compete in four events–the women'd 55 kilogram division, women's 61 kilogram division, women's +61 kilogram division and a martial arts division known as Kata.