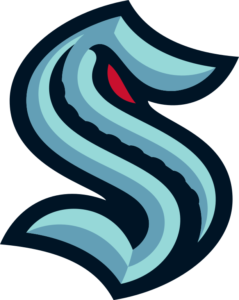 Jordan Eberle of Regina, Saskatchewan made Seattle Kraken franchise history on Thursday by becoming the first Kraken player ever to register a hat trick. He achieved the mark for Seattle in a convincing 5-2 win over the Buffalo Sabres from the Climate Pledge Arena in Seattle, Washington.
Eberle's first goal tied the game at two goals apiece with one minute and 35 seconds left in the second period. He scored from Jaden Schwartz of Wilcox, Saskatchewan. Then early in the third period, Eberle scored the game-winning goal of the game at the 1:50 mark of the third period to put the Kraken up 3-2. Eberle scored from Jeremy Lauzon of Val D'Or, Quebec and Alexander Wennberg. Then at 8:06 of the third period, Eberle scored an insurance marker to put Seattle up 4-2.
Eberle was one of two Kraken players to have a three-point game. Schwartz had one goal and two assists.
This was Eberle's fourth career hat trick. He also scored thrice in a 5-2 Edmonton Oilers win over the Toronto Maple Leafs on February 11, 2016, in a 5-2 Oilers win over the Vancouver Canucks on April 9, 2017, and in a 4-1 New York Islanders win over the Detroit Red Wings on February 21, 2020.
So far this season, Eberle has five goals and two assists for seven points in 11 games. He is a -4 with two penalty minutes, one game-winning goal, 28 shots on goal, two faceoff wins, 12 blocked shots, eight hits, 13 takeaways, and one giveaway.