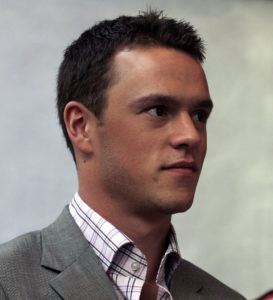 Canadian Olympic gold medalist Jonathan Toews of Winnipeg, Manitoba has donated $100,000 to the Coronavirus Response Fund in the city of Chicago. The donation is being made through Toews' personal foundation according to Rogers Sportsnet on Thursday.
The fund has been around for just over a week, and was able to raise $8 million in donations by March 19. Set up by the United Way of Metro Chicago and the Chicago Community Trust, money generated from the fund will go to various human service organizations in Chicago and help those impacted by Coronavirus get food, basic supplies, rent and mortgage assistance, and other financial aid.
There are currently 2542 cases of Coronavirus in the state of Illinois. There are also 26 deaths. Illinois has the sixth most cases among states. They are behind New York (39 140 cases), New Jersey (6876 cases), California (4040 cases), Washington (3207 cases) and Michigan (2844 cases).
Toews, who is the Blackhawks captain, has 18 goals and 42 assists for 60 points in 70 games this season. He is a -2 with 48 penalty minutes, eight power play points, one shorthanded point, three game winning goals, 172 shots on goal, 856 faceoff wins, 35 blocked shots, 56 hits, 58 takeaways and 40 giveaways. Toews won the gold medal in men's hockey for Canada at the 2010 Olympic Winter Games in Vancouver and the 2014 Olympic Winter Games in Sochi.