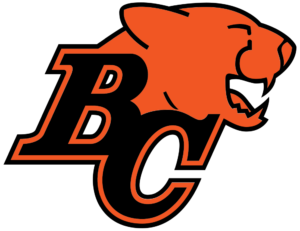 The British Columbia Lions pounded the Ottawa Redblacks 45-13 on Saturday from B.C. Place Stadium in Vancouver, British Columbia. There were two Canadians that contributed to the Lions, as Jevon Cottoy of Calgary, Alberta and Bo Lokombo of Montreal, Quebec each found the end zone.
Cottoy had a 38-yard touchdown catch from Mike Reilly at 5:57 of the first quarter to put the Lions up 14-0 at the time. Then, Lokombo intercepted a Dominique Davis pass with 44 seconds left in the first half, which put the Lions up 35-13. The major score at the time was a little surprising as the Redblacks were trying to press a little, and move the football down the field before the game reached halftime.
Cottoy finished the game with four catches for 69 yards. Lokombo meanwhile had six defensive tackles in addition to his pick six.
On the season, Cottoy has nine catches for 162 yards and two touchdowns. Lokombo meanwhile has 27 defensive tackles, two special teams tackles, and two interceptions. Lokombo's prior interception came in the Lions' 15-9 win over the Calgary Stampeders on August 12. Cottoy's prior touchdown this season came in the Lions' 24-12 win over the Redblacks on August 28.
With the win, the Lions improved to a record of three wins and two losses. They are tied for second place in the West Division with the Saskatchewan Roughriders.