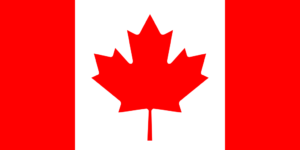 Jessica Klimkait of Whitby, Ontario won the bronze medal on Friday in the 2019 Osaka Grand Slam in judo. It was the second straight year that Klimkait won a medal in the Osaka Grand Slam, as she won gold last year.
Klimkait was competing in the women's 57 kilogram division. While competing in Pool C, she beat Hongjie Tian of China and Sanne Verhagen of the Netherlands before losing to Haruka Funakubo of Japan.
In the repechage, Klimkait then beat Loredana Ohai of Romania and Tsukasa Yoshida of Japan to win the bronze medal. Momo Tamaoki of Japan won the gold medal and Chen-Ling Lien of Chinese Taipei won the silver medal. The other bronze medal went to Sumiya Dorsjuren of Mongolia.
Klimkait is one of Canada's premier female judokans and will be a medal contender for Canada at the 2020 Olympic Games in Tokyo. So far in 2019, Klimkait has won three medals at the grand slam level in women's judo. In addition to her bronze medal in Osaka, Klimkait won the silver medal in Paris, France on February 9, and the bronze medal in Ekaterinburg, Russia on March 15.
The gold medal in Osaka in 2018 was Klimkait's first and only career grand slam gold medal and second grand slam medal of her career. Klinkait's first career grand slam judo medal was a bronze in Ekaterinburg on May 20, 2017.