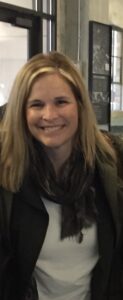 Team Canada has won their opening two games of the 2023 World Mixed Doubles Curling Championship in Gangneung, South Korea. On Friday evening in Canada and Saturday afternoon in South Korea, the Canadian team comprised of Canadian Olympic gold medalist Jennifer Jones of Winnipeg, Manitoba and Brent Laing of Meaford, Ontario.
Jones, who won the gold medal for Canada in women's curling at the 2014 Olympic Winter Games in Sochi, and Laing defeated the Scottish duo of Jennifer Dodds and Bruce Mouat by a score of 8-4 in their first game. It was a significant win for Jones and Laing because Dodds and Mouat won the 2021 World Mixed Doubles Curling Championship gold medal in Aberdeen, Scotland. In fact, Scotland has won the last two World Mixed Doubled Curling Championship gold medals. In 2022 in Geneva, Switzerland, Eve Muirhead and Bobby Lammie were victorious.
In Canada's opening game against Scotland in Gangneung, Jones and Laing got off to a great start. They scored four points with the hammer in the first end, and then stole one point in the second end to take a commanding 5-0 lead.
Then in Canada's second game against the Netherlands duo of Vanessa Tonoli and Wouter Gosgens on Saturday, Jones and Laing came away with a 10-5 win. It was a great first half for Canada as they took a 6-1 lead after four ends. Canada is one of two nations to win their first two games of the 2023 World Mixed Doubles Curling Championship. The other was Australia, which beat the Netherlands 7-6, and then upset Italy 7-1.