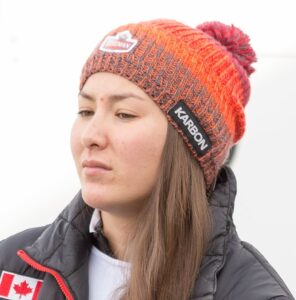 According to CBC Sports on Friday, Jane Channell of North Vancouver, British Columbia won the bronze medal in a World Cup women's skeleton competition in Konigssee, Germany. For Channell, it was her first World Cup medal of the season, and fourth World Cup medal overall.
Channell posted a third place time of one minute, 42.93 seconds. Jacqueline Loelling of Germany won the gold medal with a time of one minute, 42.30 seconds. Anna Fernstaedt of the Czech Republic won the silver medal with a time of one minute, 42.77 seconds.
Channell actually tied for third. Janine Flock of Austria won the other bronze medal. Channell and Flock reached the podium by 0.28 seconds. Elena Nikitina of Russia finished in fourth place with a time of 1:43.21.
Channell previously won a silver medal in Park City, Utah on January 16, 2016, a silver medal in Whistler, British Columbia on November 24, 2017, and a bronze medal in Winterberg, Germany on April 12, 2015. With the bronze medal, Channell is in 25th place in the World Cup standings with 200 points. However, one must realize this was Channell's first race out of seven so far this season. Flock is in first with 1485 points. The bronze medal for Channell will give her confidence as she prepares for the 2022 Olympic Winter Games in Beijing.