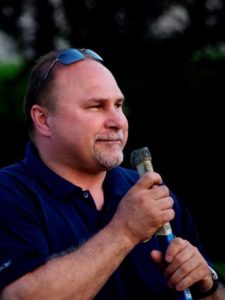 The New York Islanders have named Barry Trotz of Winnipeg, Manitoba their new head coach. Trotz replaces former Edmonton Oilers captain Doug Weight as the Islanders head coach. Weight and general manager Garth Snow were fired by the Islanders on June 5.
Wait? Didn't Trotz just win a Stanley Cup? The answer to that question is a resounding yes. Trotz was the mastermind on the bench for the Stanley Cup champion Washington Capitals (their first Stanley Cup in franchise history), but could not come to terms on a new contract with the Capitals and officially resigned from them on Monday.
The acquisition of Trotz gives the Islanders franchise one thing. That is credibility. Trotz took the Nashville Predators to the playoffs seven different times and helped the Capitals reach the postseason in each of the last four years. One could argue Trotz is among the top five coaches in the National Hockey League, and it will be interesting to see how he works with Lou Lamoriello, who left the Toronto Maple Leafs as their general manager to be the president of hockey operations on May 22. It was Lamoriello's decision to fire Weight and Snow.
The presence of Trotz could help the Islanders big time in their attempt to keep their star player John Tavares of Mississauga, Ontario. The Islanders captain since 2013, Tavares is an unrestricted free agent, and was second on the Islanders in scoring last season with 84 points (37 goals and 47 assists). Last season Tavares made $6 million. Expect that number to rise between $8 million and $9 million, especially with the NHL increasing the salary cap.
Don't forget. Trotz knows how to win with star players. He just did so with Alexander Ovechkin.