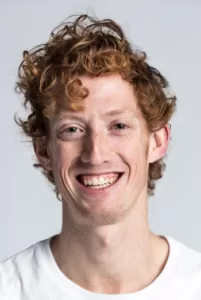 At the 2016 Olympic Games in Rio de Janeiro, Evan Dunfee of Richmond, British Columbia finished in fourth place in the 50 kilometre walk. It was a thrilling competition, as Dunfee was beaten to the finish line by Japanese bronze medalist Hirooki Arai. Now at the 2020 Olympic Games in Tokyo in 2021, Dunfee will once again be and Olympic medal contender after winning bronze at the 2019 World Athletics Championship in Doha in the 50 kilometre walk.
Q: After the 2016 Olympic Games in Tokyo, do you feel you have any unfinished business?
A: "Um…I don't think so. In 2017, I blew up at 40 k (finished 15th at the the World Championship in London), and at the 2018 World Race Walking Team Championship, I crashed and burned as well. I went into both of those races thinking I needed to win a medal. I thought that was the next logical step, and I got my butt kicked by the 50 kilometre distance. In Doha, for the 2019 World Championship, I went back to what worked in Rio, and tried to focus on having my own race, and tried to beat the bigger challenge of walking the 50 kilometres, rather than trying to beat any individual. I replicated my success from Rio there. It is not unfinished business, but took me a few years to learn a lesson from that race to take away."
Q: At the 2016 Olympic Games, Arai was initially disqualified for making contact with you due to an appeal from Athletics Canada. The Japan Association of Athletics Federations then won a counter appeal. Why did you not counter appeal the IAAF decision?
A: "You and so many people who come up to me in bars (have asked that). In my opinion, Arai did not deserve top be disqualified. It was really incidental contact, that was frankly initiated by me getting that close to him. I wanted to pass him and have him feel the wind as I went by him. When you are three hours and 39 minutes into a race, that may not be the best tactical decision, as neither of us were walking in a straight line. At the end of the day, it wasn't enough to protest it. Knowing the opinion that mattered the most was the opinion of my competitors and my peers, and 99.9% of them did not even question that there should have been an appeal there. I am pretty happy I made the right choice, and haven't missed a day of sleep over it."
Q: What has been your most satisfying competition in your career so far?
A: "There are a couple of them. Winning the 2015 Pan American Games at home (in Toronto), in front of may family and my close friends. It is hard to replicate having my teammate, and one of my best friends (Inaki Gomez) finish second. We got to share the podium and sing O Canada together. We had a Canadian audience sing O Canada with us. A moment like that is hard to beat. But then obviously a year later, I set a Canadian record at the 2016 Olympic Games in Rio (3:41.38), and walking that finish line knowing that I had left every ounce I had out there, is a real satisfying feeling. Doha was the same thing. I conquered the distance. That is what I love about 50k. It is an event you have to endure, and I think any time that I cross that finish line knowing that I endured the best I possibly could, I walk away with a ginormous smile on my face."
Q: What is it like to be in one of the most humorous commercials during the Olympic Games?
A: "I have spent so much of my career shouting out to any one that will listen that I have value, and race walking has value. Kraft Dinner came along and they came to me and said, 'hey we think you are pretty valuable. We think race-walking is pretty valuable, and we want to give you a megaphone to allow you to shout that a little bit louder.' It was really cool and was a genuinely fun thing to be working with. Their only goal out of it is the same goal I had, and that is to get more people out there walking. Competitive race walking is fantastic. I encourage everyone to go out, walk their dog and get active. There belief was that there is no better person to promote walking as an activity than a professional race walker. We are not going to win any fans if we try to be something we are not. I am not someone who takes myself too seriously, and Kraft Dinner is not a brand that takes themselves too seriously, so I think it has been a pretty good fit!"