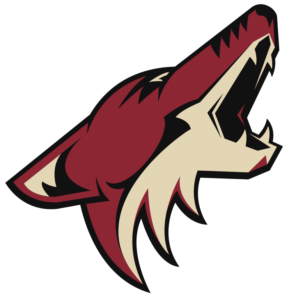 Arizona Coyotes goaltender Adin Hill of Comox, British Columbia recorded his first career National Hockey League shutout in only his seventh career National Hockey League game on Thursday as the Coyotes upset the Nashville Predators 3-0 at the Bridgestone Arena. Hill made 29 saves (nine saves in the first period, 14 saves in the second period and six saves in third period).
Hill has been perfect for the Coyotes so far this season. In three games, he has made 35 saves on 35 shot attempts. In addition to beating the Predators, he has also beaten the Minnesota Wild 4-3 on November 27. In that game, Hill came into the game after two periods with the Coyotes trailing the Wild 3-1, only to see Arizona score three unanswered third period goals. Also in Arizona's win over Minnesota, Josh Archibald of Regina, Saskatchewan scored his first two goals of the season including the game winning goal from Alex Goligoski and Jordan Oesterle at 8:39 of the third period.
The reason why Hill has seen action as of late is because the Coyotes' top two goaltenders, Antti Raanta and Darcy Kuemper of Saskatoon, Saskatchewan, are out with lower body injuries. This past week, the Coyotes added goaltender Calvin Pickard of Moncton, New Brunswick off waivers from the Philadelphia Flyers. Pickard was put on waivers even though he shutout the New York Rangers on November 23 in a 4-0 Flyers win.
The Coyotes are currently five points back of a playoff spot in the Pacific Division. They trail the San Jose Sharks, Vegas Golden Knights and Anaheim Ducks, who all have 29 points. A major reason why they are in contention is because of their goaltending. The Coyotes have given up the second fewest goals in the Western Conference (65). Only the Predators at 64 goals, have given up fewer goals than Arizona in the West.