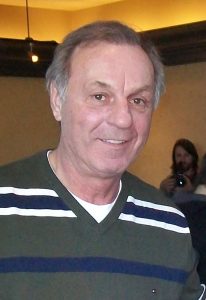 According to Joe Lofaro of CTV News Montreal on Thursday, Highway 50 in Quebec is being renamed Autoroute Guy Lafleur. The announcement was made by Quebec Premier Francois Legault in Lafleur's hometown of Thurso, Quebec.
The highway is 160 kilometres, and will go from Gatineau to Mirabel. One of the places the highway will pass through is Thurso, the place Lafleur was born in on September 20, 1951. The Montreal Canadiens legend died of cancer at the age of 70 on April 22, 2022.
Nicknamed "The Flower", Lafleur had 560 goals and 793 assists for 1353 points in 1126 National Hockey League regular season games with the Canadiens, Quebec Nordiques and New York Rangers. He was a +446 with 399 penalty minutes, 420 power-play points, five shorthanded points, 98 game winning goals, and 3516 shots on goal.
Lafleur had a magical 1977 year. He won the Stanley Cup, Hart Trophy, Art Ross Trophy, Conn Smythe Trophy, Lester B. Pearson Award, Lionel Conacher Award and Lou Marsh Award. In the regular season, Lafleur led the NHL in assists (80), and points (136). Lafleur also led the NHL in points with 125 in 1975-76, and with 132 in 1977-78. Also in 1977-78, Lafleur led the NHL with 60 goals, and won his second straight Hart Trophy.
A five-time Stanley Cup champion with the Canadiens, Lafleur had 58 goals and 76 assists for 134 points in 126 playoff games. He played in six All-Star Games and was inducted into the Hockey Hall of Fame in 1988 and Canada's Sports Hall of Fame in 1996.