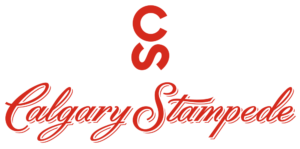 Scott Guenthner of Consort, Alberta and Carman Pozzobon of Savona, British Columbia each finished in the top three on day seven of the 2018 Calgary Stampede. Guenthner finished second in the steer wrestling and Pozzobon finished third in ladies barrel racing.
In steer wrestling, Guenthner posted a time of 4.1 seconds. Trevor Knowles of Mount Vernon, Oregon had the fastest time of 3.7 seconds. Matt Reeves of Cross Plains, Texas had the third fastest time of 4.2 seconds. Guenthner reached the top three by two tenths of a second as JD Struxness of Milan, Minnesota and Dakota Eldridge of Elko, Nevada tied for fourth place with a time of 4.3 seconds.
In ladies barrel racing, Pozzobon posted a time of 17.22 seconds. Hailey Kinsel of Cotulla, Texas posted the fastest time of 17.11 seconds. Jessica Routier of Buffalo, South Dakota finished in second with a time of 17.2 seconds. Pozzobon reached the top three by one one hundredth of a second as Nellie Miller of Cottonwood, California finished in fourth place with a time of 17.23 seconds. Pozzobon is now in second in the Pool B standings, while Guenthner is now in fourth.
In chuckwagon racing, Mark Sutherland of Okotoks, Alberta had the fastest time of 1:11.43. This was the second time during the Calgary Stampede that Sutherland had the fastest time of the night as he was also the fastest on Friday with a time of 1:11.13.