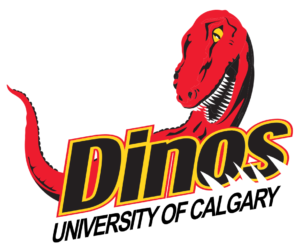 The 2020 inductees for the Canadian Football Hall of Fame in Hamilton, Ontario were announced on Thursday. This year, there is a Canadian University Football theme. Two of the inductees, Greg Vavra and Larry Uteck, are Canadians who had a significant impact to USports. At the time of their achievements, the organization was known as the Canadian Interuniversity Athletics Union (CIAU).
Vavra of Red Deer, Alberta, was the quarterback of the University of Calgary Dinosaurs when they won the 1983 Vanier Cup. The Dinosaurs defeated Queen's University Golden Gaels 31-21 at Varsity Stadium in Toronto, Ontario.
What made Vavra special is that he was not only the Dinosaurs quarterback, but kicker as well. In the Vanier Cup Final, Vavra completed 20 of 37 passes for 307 yards, and two touchdowns, and successfully kicked five of six field goal attempts. Vavra also won the 1983 Hec Crighton Trophy, which is presented to the top player in Canadian university football. Vavra went on to play five seasons in the Canadian Football League from 1984 to 1988, with the Calgary Stampeders, British Columbia Lions, and Edmonton Eskimos.
Uteck of Thornhill, Ontario, was a defensive back for seven CFL seasons from 1974 to 1980 with the Toronto Argonauts, British Columbia Lions, and Ottawa Rough Riders. He was an Eastern all-star in 1975 and 1976 with the Argonauts. However the reason why Uteck is being inducted is because of his work as a builder. He was the head coach of the University of St. Mary's Huskies from 1983 to 1997, and posted a record of 102 wins, 41 losses, and one tie. Since Uteck's death in 2002 of ALS, the Canadian University Football semifinal in the most eastern Canadian city has been known as the Uteck Bowl.
Four other people are being inducted. They are former quarterback Henry Burris (Calgary Stampeders, Saskatchewan Roughriders, Hamilton Tiger-Cats, Ottawa Redblacks), former Stampeders and Roughriders offensive lineman Freddie Childress, former Roughriders offensive tackle Clyde Brock, and current Stampeders general manager John Hufnagel.
Burris was a two-time Grey Cup most valuable player (2008 with the Stampeders and 2016 with the Redblacks). He was also the CFL's most outstanding player with the Stampeders in 2010 and the Redblacks in 2015. In 2015, Burris set the CFL record for most completions in a single season (481).