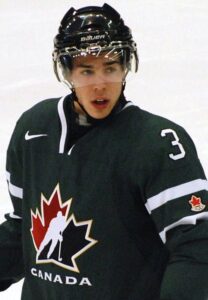 According to the Associated Press on Thursday, four Vancouver Canucks games have been postponed because of coronavirus. What we know right now is that Canucks center Adam Gaudette of Braintree, Massachusetts, Canucks defenseman Travis Hamonic of St. Malo, Manitoba, and an unnamed Canucks coach has tested positive. The Canucks games that have been postponed were this past Wednesday against the Calgary Flames, this Saturday against the Edmonton Oilers, and this Sunday and Tuesday against the Winnipeg Jets.
There have been 100, 880 cases of coronavirus and 1463 deaths in the Canadian province of British Columbia. Due to a recent rise of coronavirus cases in Canada's most western province, there is a travel advisory in effect. People are expected to stay close to home and not travel. Out of province travellers are asked not to visit British Columbia at this time, and residents are asked not to travel from community to community within the province.
When the Canucks makeup games will take place has not yet been announced. The next scheduled Canucks game will be April 8 in Calgary. The Canucks are currently tied for fifth place in the North Division with the Calgary Flames. The teams have a record of 16 wins, 18 losses, and three points.