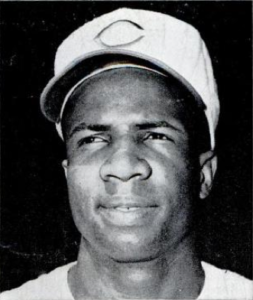 Former Montreal Expos manager Frank Robinson passed away at the age of 83 on Thursday. Robinson, who died of bone cancer, managed the Expos from 2002 to 2004. Those were the last three seasons that Major League Baseball were in Montreal before the franchise moved to Washington.
In three seasons, Robinson had a record of 233 wins and 253 losses. In his first two seasons with the Expos, Robinson had a winning record as Montreal won 83 games and lost 79 games in 2002 and 2003. Robinson also managed the Cleveland Indians for three seasons (1975-1977), the San Francisco Giants for four seasons (1981-1984), the Baltimore Orioles for four seasons (1988-1991) and the Washington Nationals for two seasons (2005-2006).
As a player, Robinson was a first ballot hall of fame outfielder. The native of Beaumont, Texas, is the only player in Major League Baseball history to be named the American League Most Valuable Player and the National League Most Valuable Player. He won the award with the Cincinnati Reds in 1961 and with the Baltimore Orioles in 1966. A 14-time all-star, Robinson also won the World Series with the Orioles in 1966 and 1970. In 1966, Robinson was the World Series most valuable player and won the triple crown as he led the National League in batting average (.316), home runs (49) and runs batted in (122).