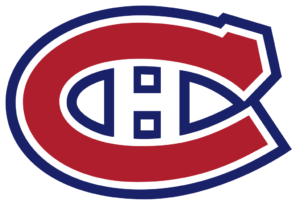 Former Montreal Canadiens defenseman Gilles Lupien of Lachute, Quebec died of cancer on Tuesday at the age of 67 according to Stu Cowan of the Montreal Gazette. Lupien played five seasons in the National Hockey League with the Canadiens, Pittsburgh Penguins, and Hartford Whalers from 1977 to 1982.
Lupien is best known for being on the Canadiens teams that won the Stanley Cup in 1978 and 1979.  In his rookie season of 1978, Lupien had 17 penalty minutes in eight playoff games. He followed that up with two penalty minutes in 13 games in the 1979 Stanley Cup Playoffs.
In 226 NHL regular season career games, Lupien had five goals and 25 assists for 30 points. He was a +42 with 416 penalty minutes, one game-winning goal, and 147 shots on goal.
Lupien reached a minimum of 100 penalty minutes in his first three NHL seasons with the Canadiens. He had 108 penalty minutes in 1977-78, 124 penalty minutes in 1978-79, and 109 penalty minutes in 1979-80. Lupien's lone career game-winning goal came on February 21, 1980, in a 3-0 Canadiens win over the Winnipeg Jets. Lupien scored from Mario Tremblay of Montreal, Quebec, and Doug Risebrough of Guelph, Ontario at 15:29 of the first period.
Lupien is one of two professional sports athletes who died of cancer on Tuesday, and won a professional sports championship in 1979. The other was Rennie Stennett of the Pittsburgh Pirates.