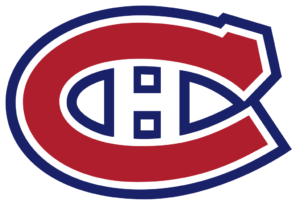 Former National Hockey League defenseman and head coach Bryan Watson of Bancroft, Ontario passed away on Friday at the age of 78 according to Stephen Whyno of the Associated Press.  Watson played 16 seasons in the NHL with the Montreal Canadiens, Detroit Red Wings, Oakland Seals, Pittsburgh Penguins, St. Louis Blues and Washington Capitals from 1963 to 1979.
Watson had 17 goals and 135 assists for 152 points in 877 games. He was a -106, with six power-play points, seven shorthanded points, two game-winning goals, and 745 shots on goal.
Of Watson's seven shorthanded points, he had three shorthanded goals. Of Watson's six power-play points, he had one power-play goal. Watson's first two shorthanded goals came while with the Red Wings. The first came in a 4-3 Detroit loss to the Toronto Maple Leafs on October 30, 1965, and the second came in a 8-3 Detroit win over the Capitals on April 2, 1975. Watson's third shorthanded goal was with Washington in a 6-4 Capitals win over the Penguins on April 8, 1978.
Watson's lone career power-play goal came with the Penguins in a 2-2 tie against the Atlanta Flames on December 1, 1973. Meanwhile his two career game-winning goals came in a 2-1 Golden Seals win over the Philadelphia Flyers on November 23, 1968, and in a 4-1 Penguins win over the Maple Leafs on February 9, 1972.
Watson was also known for his penalty minutes. He had 2214 in his career, including 212 with the Penguins in 1971-72, which led the NHL. Watson's 322 penalty minutes with the Red Wings in 1975-76 was a career-high.
Watson also played a season with the Cincinnati Stingers in the old World Hockey Association in 1978-79. After his playing career, he was the second head coach of the Edmonton Oilers in franchise history. Watson only coached 18 games with the Oilers (four wins, nine losses and five ties), before receiving a demotion from head coach to assistant coach.