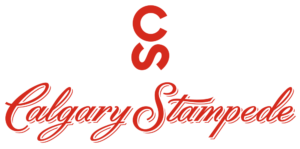 Four Canadians have got off to a fantastic start in the bull riding competition at the 2021 Calgary Stampede. On Friday, four Canadian cowboys posted the four best scores. Dakota Buttar of Kindersley, Saskatchewan finished in first place on Timber Jam with 90 points. Cody Coverchuk of Meadow Lake, Saskatchewan was in second place on Red Jam with 84.5 points. Garrett Green of Meeting Creek, Alberta was in third place on Duck Soup with 82.5 points, and Zane Lambert of Ponoka, Alberta was in fourth place on Shameless with 81 points.
Only five of the 12 competitors in the bull riding competition posted a score on Friday. Matt Palmer of Claremore, Oklahoma had 79.5 points.
Buttar, who is 5'7″, 135 pounds, has a world ranking of 97th in the world. However, he made the rodeo headlines in November when he won the 2020 Professional Bull Riders Canada Championship in Grande Prairie, Alberta.
This is the first Calgary Stampede in two years. There was no competition in 2020 because of coronavirus. Meanwhile, the 2021 chuckwagon racing at the Calgary Stampede has been cancelled. According to Ryan White of CTV News, there are plans to have two World Professional Chuckwagon Association competitIons in High River, Alberta from July 16-18, and again from July 23-25. The event is being called Battle of the Foothills.