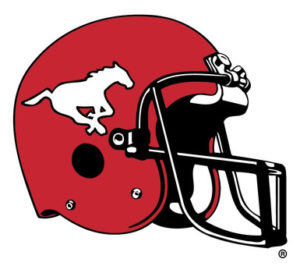 Former Calgary Stampeders running back Tim Petros of Calgary, Alberta passed away on Monday at age 58 of a heart attack according to Kaylen Small of Global News. Petros played for the Stampeders from 1984 to 1990.
Petros played 100 regular season games with the Stampeders from 1984 to 1990. In 488 carries he had 2228 rushing yards and 18 touchdowns. When it came to receiving, Petros had 141 catches for 1007 yards.
Originally selected in the fifth round, 42nd overall by the Stampeders in the 1984 Canadian Football League College Draft, Petros is recognized in Canadian football for his remarkable running ability during the 1983 Vanier Cup. Petros set the record for most rushing yards in a Vanier Cup with 260 as the University of Calgary Dinos defeated the Queen's Golden Gaels 31-21.
After retiring from football in 1990, Petros created his own pizza business titled Tim's Gourmet Pizza. He owned a restaurant in Cochrane, Alberta which opened in 2013 and he would be regularly trying to promote and sell his outstanding product throughout southern Alberta at various farmer's markets. Tim Petros was also the son of Nick Petros and brother of Mark Petros who are the founder and owner respectively of Nick's Steakhouse, which has been across the street from McMahon Stadium in Calgary since 1979. Tim worked regularly at Nick's Steakhouse for many years as well.
Tim Petros attended John G. Diefenbaker High School. He is survived by his wife Laura, son Nik and daughter Jordan.